Rock Drill Bits for Atlas Copco Rock Drill With Hard Rock Button Bit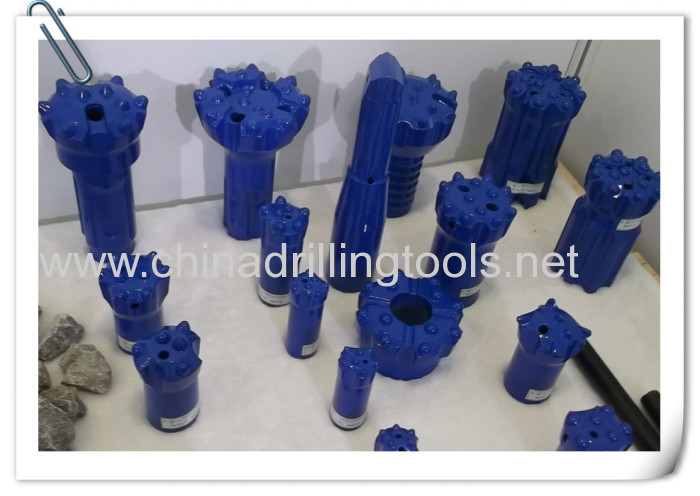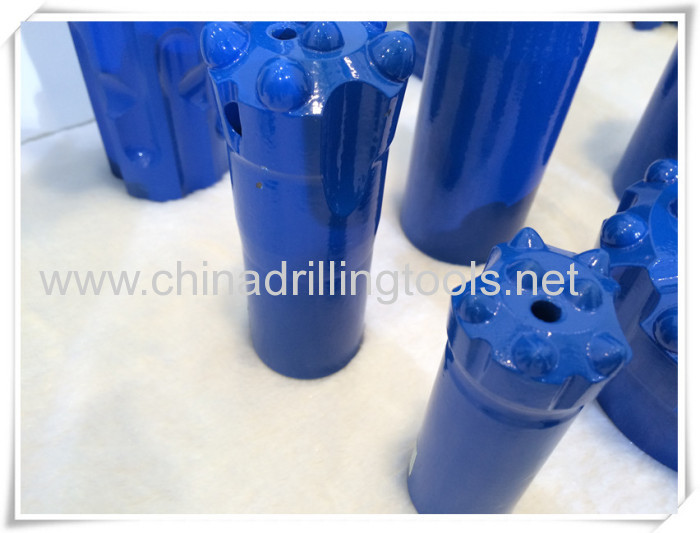 Specifications
Product Name:

rock drill tool bit

Description:

rock drill tool bit

Button bit Made with high quality of best quality alloy steel bar and

tungsten carbide, through heat treatment like Atlas.

Material:

Alloy steel bar and tungsten carbide bit

MOQ:

No MOQ required for testing and trial order

Body Type

Normal type and retract type

Thread type

R22,R25,R28,R32,R38,T38,T45,T51,ST58,ST68,GT60

Diameter

32mm-152mm

Button bit shape

Spherical and Ballistic

Face shape

Flat shape and Drop-center shape
Types of drill bits

Diameter (mm)

Taper Angle (Degree)

Length (mm)

Weight (kg)

Tapered chisel bits

20/22/28/30/32/34/36/38/40

4 degree/ 6 degree/ 7 degree/

11 degree/ 12 degree

50/55/60/71/80

0.15 - 0.45

Tapered cross bits

24/26/28/30/32/33/34/35/36

/38/40/42/48/50/55

50/55/60/71/80

0.18 - 0.7

Tapered button bits

28/29/30/32/33/34/35/36/37/

38/40/41/42/45

50/55/60/71/80

0.2 - 0.5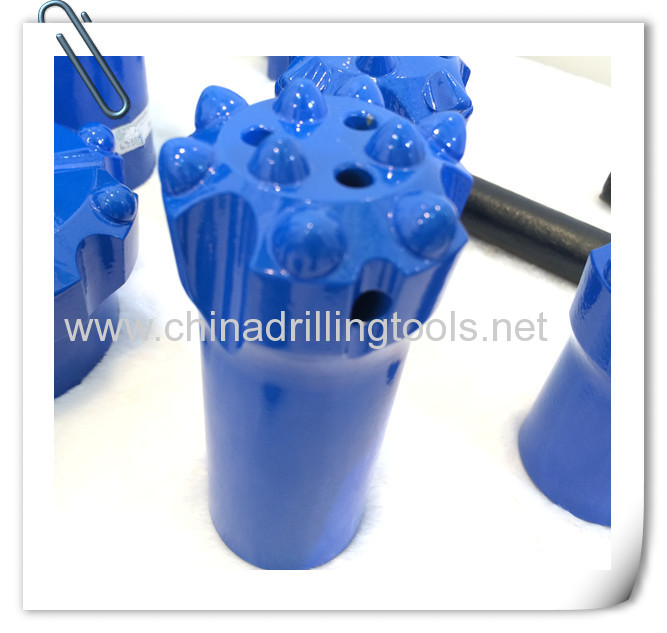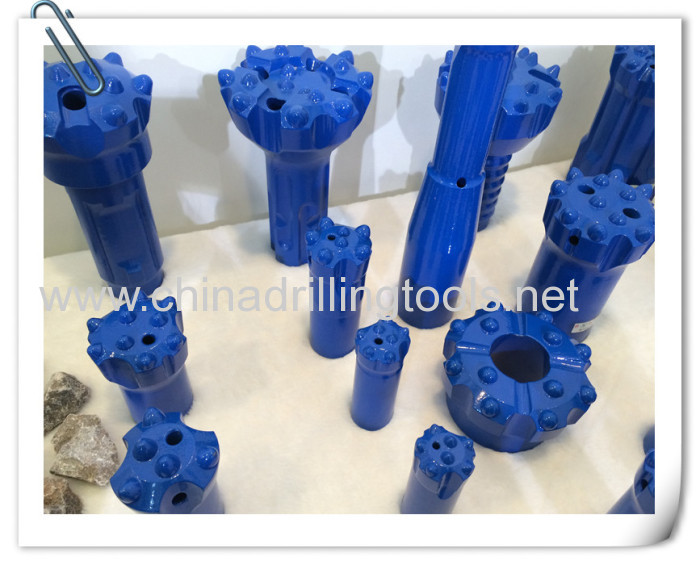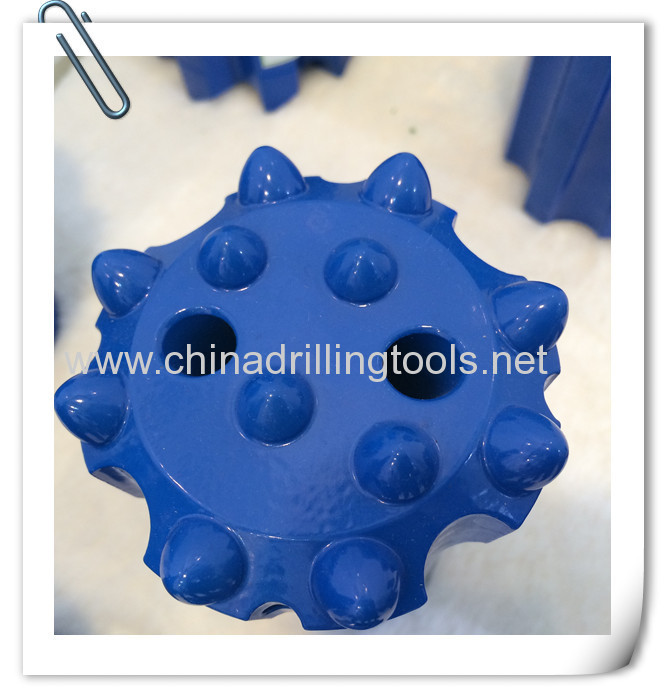 Mainly Products
Thread Drill Bits---Diameter: 51mm to 127mm
Thread Type---R22,R25,R28,R32,R38,T38,T45,T51
Face Shape---Plate, Concave, Convex.
Bit Shank & Coupling sleeve---R22,R25,R28,R32,R38,T38,T45,T51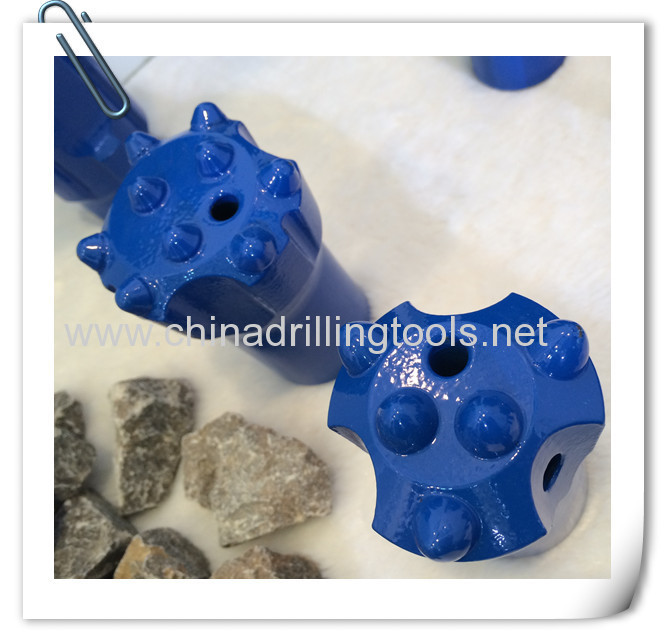 Rock Drill Rod
Steel Drill Rod---H19/H22, Length: 0.5M to 6.0M.
Thread Rod---R25,R28,R32,R38,T38,T45,T51.
Integral Drill Rod---H19/H22, Diameter---20mm - 42mm.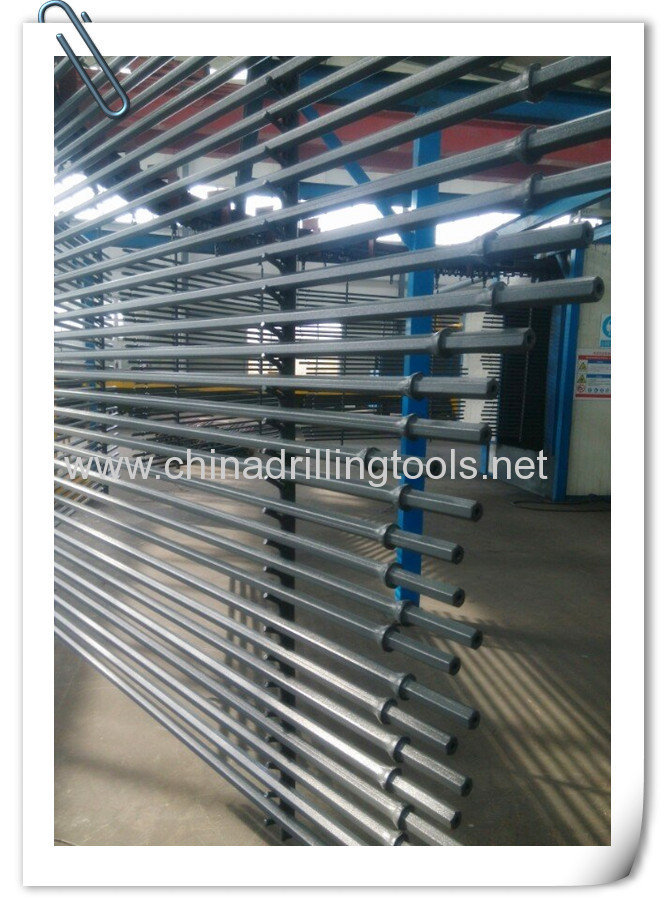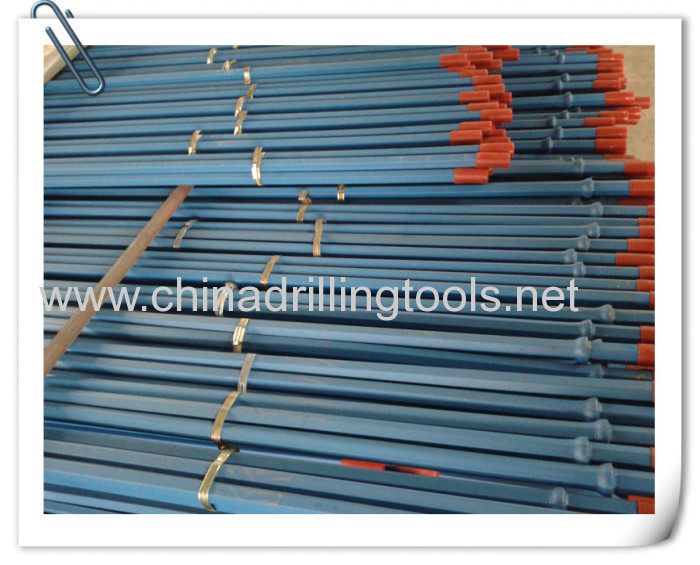 About products we can provide:
1. Integral drill steels (Integral Drill Rods)
Shank H22x108mm, H19x108mm, standard hex. Bit diameters include 20-42mm.
2. Tapered drilling tools (Tapered Drill Steel)
Including:
Shank H22x 108mm, (6, 7, 11, 12 degree taper) taper rods in most lengths.
A comprehensive range of button bits, cross bits and chisel bits with (6, 7, 11, 12 degree taper).
Bit diameter: 28mm-57mm.
3. Extension drilling tools
Button bit, face design: Flat face, drop center, Normal and Retrac body.
Tungsten carbide (Buttons): Spherical, ballistic and Conical. (Threaded R32, R38, T38, T45, T51, bit diameter: 45mm-127mm);
Couplings sleeves- manufactured with a middle stop to prevent walking along the thread. Include couplings sleeve (threaded R22, R25, R28, R32, R38, T38, T45, T51)
Shank adaptors - carburized and manufactured with tight tolerances and controlled straightness.
4. Down the hole hammers and DTH bits (Down The Hole Drilling)
Offer IR hammer, DHD3.5, DHD340a, DHD360, DHD380, and low pressure hammers CIR65a, CIR90, CIR110, CIR150, CIR170 etc. DTH bits: 60mm-254mm bits with flat face, concave design fit for the Atlas Copco and Ingersoll-rand model etc.
5. Excavate coal cutter bits
Include all kinds of round cutter bit and flat cutter bits for excavate coal machine as the replacements of kennametal. Such as U76, U82, U84, U85, U92, U94, U95, U118 and coal bolting bit and coal bolting rod.
6. All kinds of casing bits for shield machine and construction tools.
7. Round road planning bit for road milling machine and machine.
Shank diameter19.4mm, 25mm, 30mm, 33mm, 38mm, etc.
8. Blast furnace tap hole drill tools. (Rod, Cross bits, button bits and X-type bits etc).

welcome to contact us if you need any of our tools!
E-mail us: chinadrillingtool.net@gmail.com